8th Annual GCI Symposium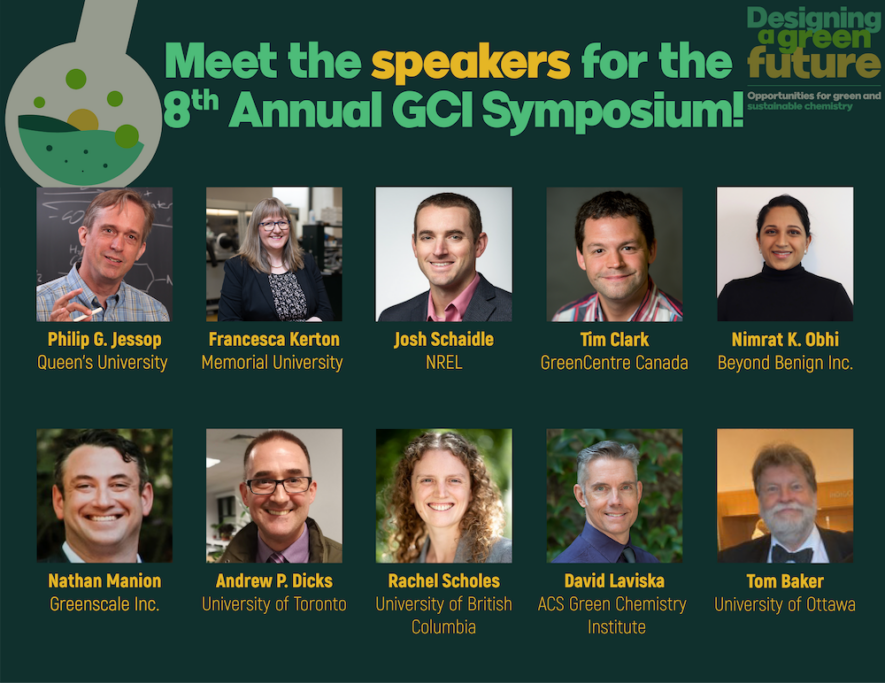 After 3 years, the GCI Symposium is coming back! The 8th annual symposium, titled "Designing a Green Future: Opportunities for Green and Sustainable Chemistry", aims to revisit the fundamental principles of Green Chemistry to better guide new developments in sustainable chemistry as well as the implementation of sustainable practices in research. The symposium is designed to connect students, post-doctoral fellows and faculty members interested in Green Chemistry with current leaders in the field to discuss advances in chemical processes and the future of sustainable research practices.
The symposium is a two-day event that will start on May 18–19, 2023. All in-person symposium events will be held at the University of Toronto – St. George Campus.
Climate Positive Energy is pleased to sponsor this student-led event.