Vision
& Goals
The Climate Positive Energy Initiative at University of Toronto is developing social, scientific, technical, economic, and policy solutions to transform our energy systems, ensure energy access and production is equitable, and help Canada become a global clean-energy model.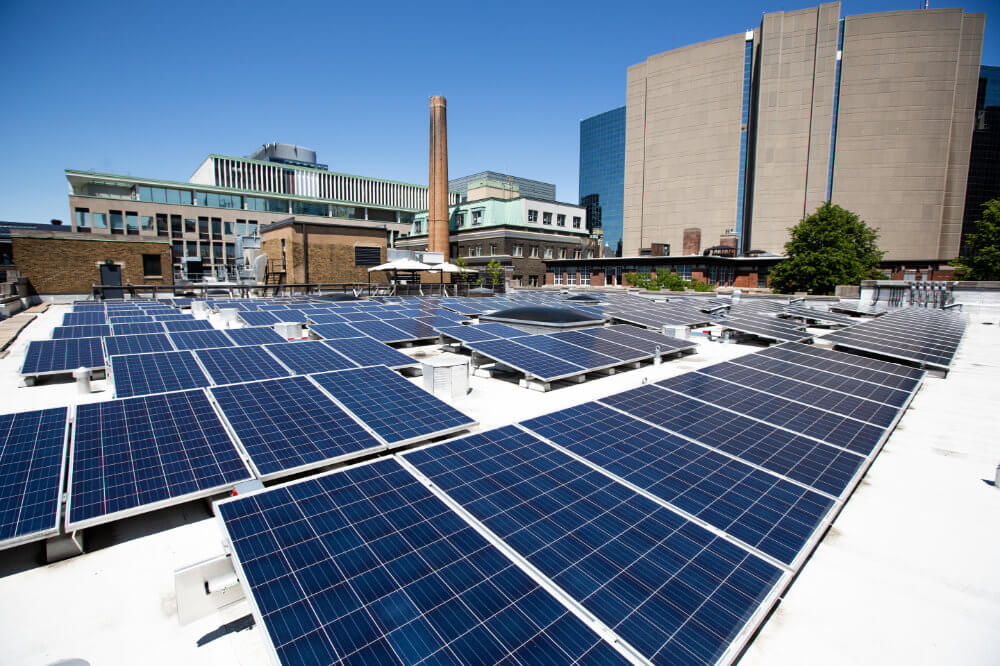 We facilitate collaborative research, build partnerships, promote knowledge translation, and provide training opportunities for students and faculty.
The Climate Positive Energy Initiative supports existing sustainable energy and climate change initiatives across the University, including U of T's Climate Positive Plan by 2050. Climate Positive Energy will extend the University's impact by integrating U of T's various clean energy research and training endeavours with the University's sustainable infrastructure projects.