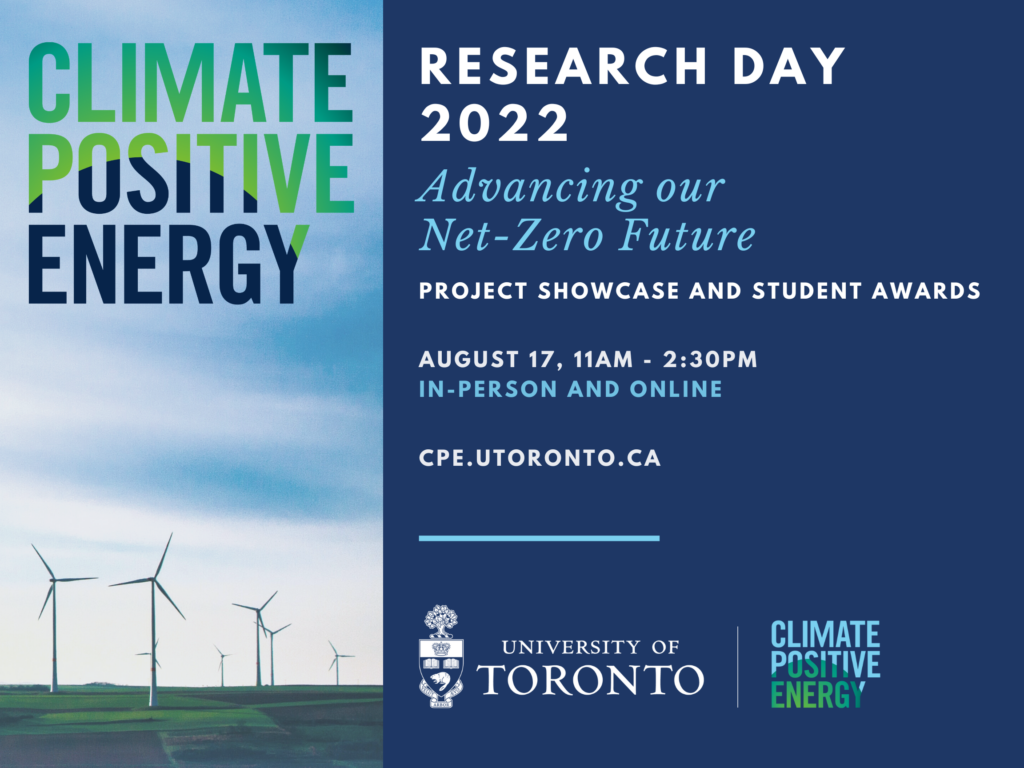 Join us for our first in-person event!

Our inaugural Research Day project showcase and students awards ceremony is August 17, 11am to 2:30pm.
We are excited to welcome Graham Takata, Director of Climate Change, Responsible Investment, BMO Global Asset Management, to begin the day with a keynote address. Our student researchers and scholarship recipients will also be taking to the stage to showcase their multi-disciplinary research projects. You can expect to see and hear insights on how sustainability intersects with engineering, social sciences, politics, architecture, and even biochemistry. Following the presentations, a judging panel with industry experts from Siemens Canada, MaRS Discovery District, and Ontario Centre for Innovation will lead an awards ceremony for our researchers.