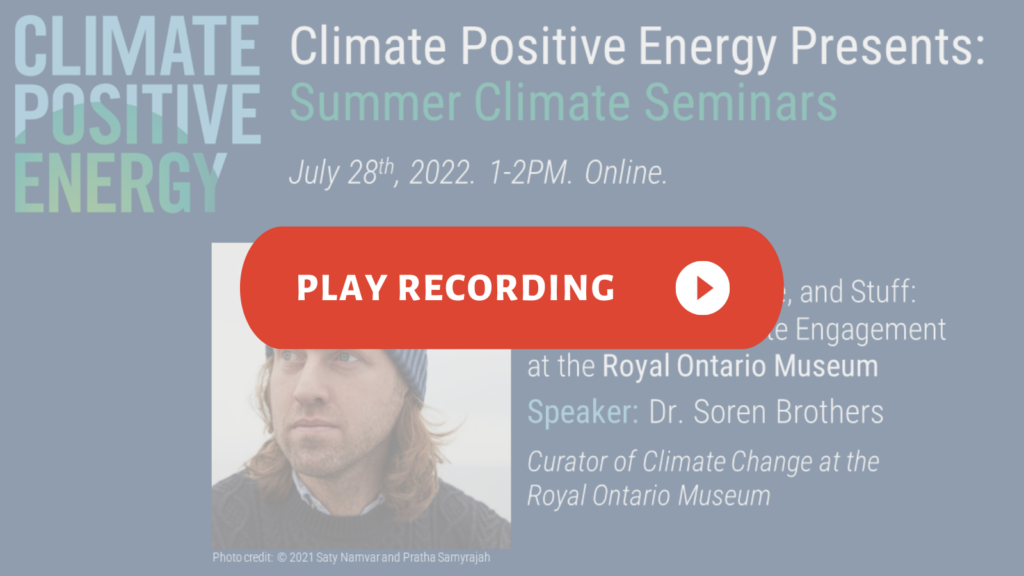 On Thursday, July 28, Climate Positive Energy was thrilled to welcome Dr. Soren Brothers, Allan and Helaine Shiff Curator of Climate Change at the Royal Ontario Museum, for a talk on strategies for Climate Engagement at the ROM, and the role of storytelling and science in engaging communities to take climate action.
Dr. Brothers delivered an engaging chat on museums as spaces to discuss climate change and sustainability, and the important role that our stories and lived experiences play in helping us to navigate climate change on a personal level. He also presented images of a special collection of objects and artifacts that reveal insights on the causes, consequences, and solutions related to climate conversations.
Thank you to Dr. Soren and to our attendees for joining us!
If you missed the talk, or want to view highlights, a recording is available for viewing here.