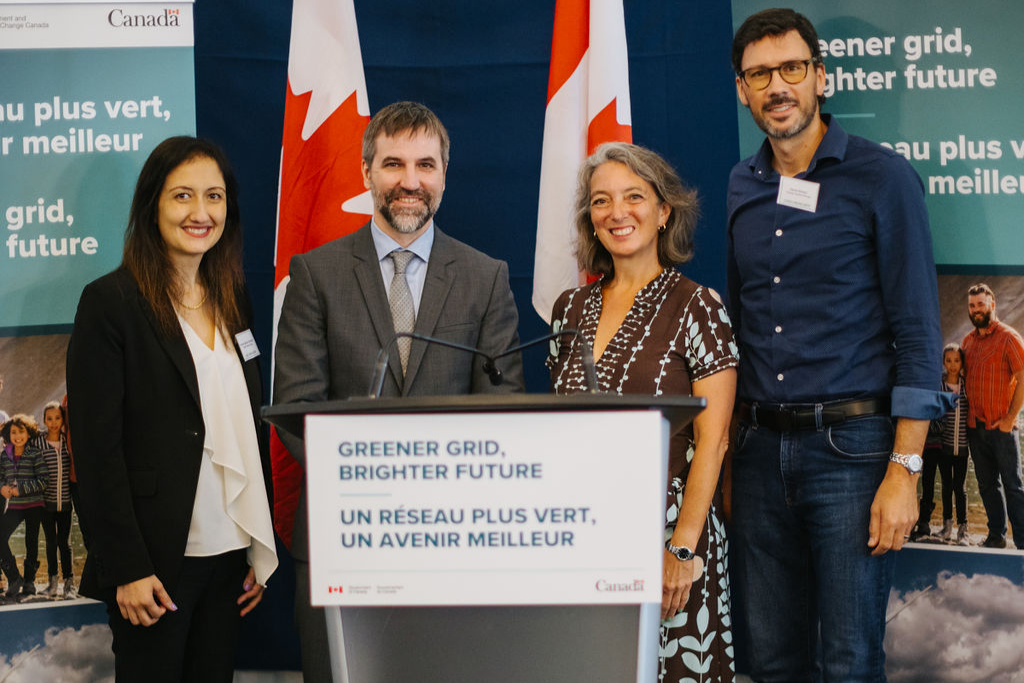 On Thursday, August 10, Canada's Federal Environment Minister announced new draft Clean Electricity Regulations to help Canada achieve a net-zero grid.
Speaking with reporters at the University of Toronto's Faculty Club, Environment Minister Steven Guilbeault announced Canada's new draft Clean Electricity Regulations towards more clean, affordable, and reliable electricity. The regulations are a roadmap for the federal government to achieve its target of making the electricity grid net-zero by 2035. Minister Guilbeault was joined by his Parliamentary Secretary Julie Dabrusin, as well as Vittoria Bellissimo, President of the Canadian Renewable Energy Association, and Evan Pivnick, Program Manager for Clean Energy Canada for the announcement.
"We've heard experts from coast to coast to coast saying unequivocally that a net-zero grid isn't just achievable but that it's necessary in order to drive economic growth and enable significant emissions reductions in all areas of our economy," said Dabrusin.
"Today, Canada is taking a giant step forward in our fight against climate change and our support for clean affordable competitive economy," said Minister Guilbeault.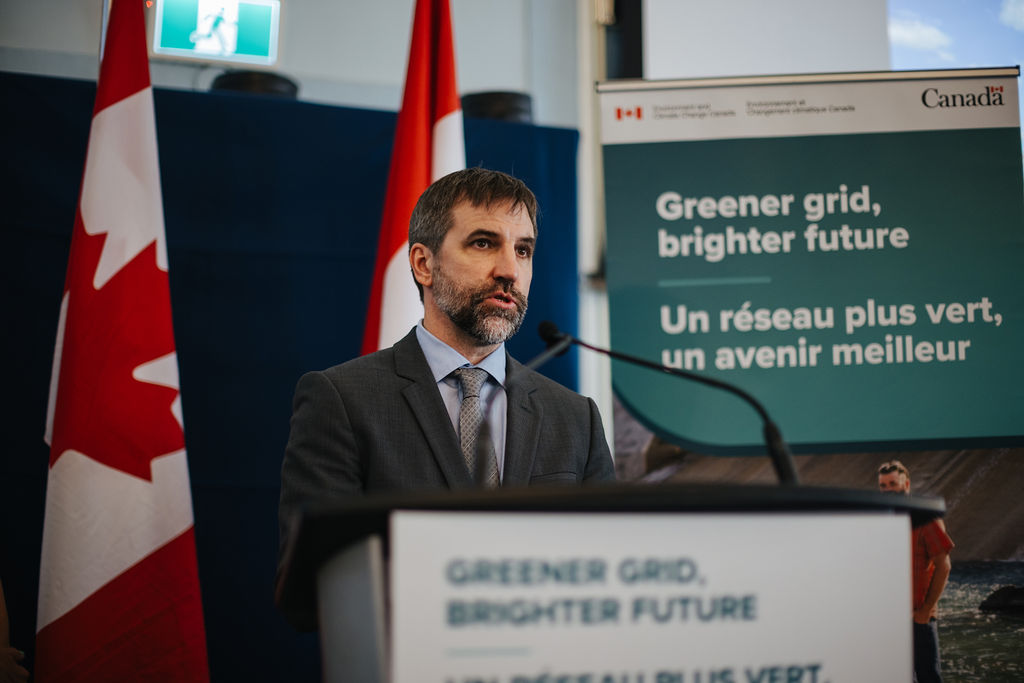 "If we are serious about tackling the climate crisis, and we want to take full advantage of the opportunities in a clean economy, then it's time we roll up our sleeves together and build the clean electricity grid of the 21st century," he continued. "A net-zero grid will serve as the basis for climate actions across the economy, like helping Canadians switch to electric transportation and heating, or the development of new and cleaner industries. The benefits, in terms of good jobs and clean air in our communities, are enormous. Our Government is committed to working closely with all provinces, territories, and partners on delivering the benefits of a clean grid in a way that ensures reliability and affordability to all Canadians."
The draft regulations were developed around three core principles:
maximize greenhouse gas reductions to achieve net-zero emissions from the electricity grid by 2035
maintain electricity affordability for Canadians and businesses
maintain grid reliability to support a strong economy and meet Canada's growing energy needs
The government has announced these regulations many years ahead of their implementation in order to signal to investors and industry about the opportunities available in Canada in the electricity sector. The regulations target net zero by 2035 which means that the net emissions from the grid will be zero. In other words, there would be some natural gas within the system with the appropriate carbon capture technologies in place.
The proposed Clean Electricity Regulations were developed in close consultation with provinces and territories, Indigenous peoples, and a wide range of stakeholders, including utilities, electricity experts, and environmental organizations. August 19, 2023, marks the beginning of a 75-day public consultation process with these stakeholders. Final regulations are expected in 2024.
To learn more about the new clean energy draft regulations, visit:
Images by Liz Beddall Photography.