CPE is excited to fund this cohort of 10 undergraduate student researchers from 8 different departments across University of Toronto to tackle research projects focused on achieving a just and equitable net-zero future. Learn more about the CPE undergraduate researchers below!
---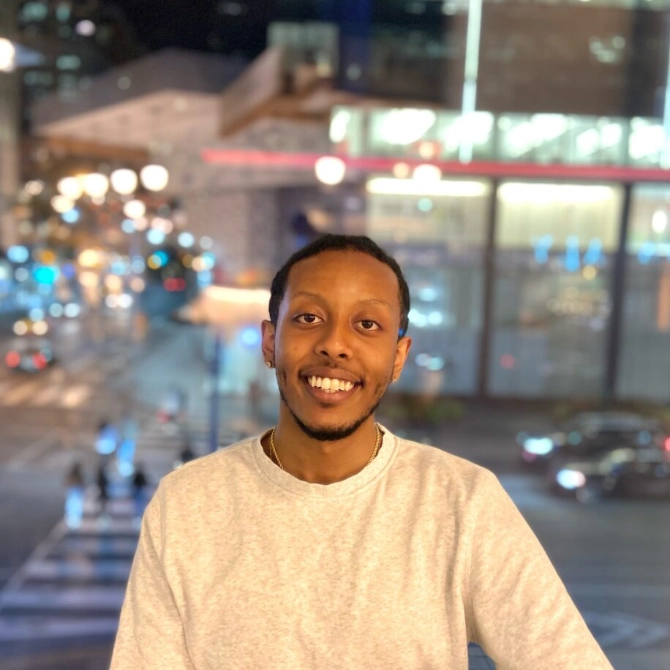 Amanuel Goliad
Mechanical Engineering
"My research project's aim is to reduce the amount of microplastic fibres released during the laundering process with the use coatings and changes in materials. This problem is critical as we move aim to move to a more sustainable use of textile, as these fibres are a large source of microplastics in the oceans."
---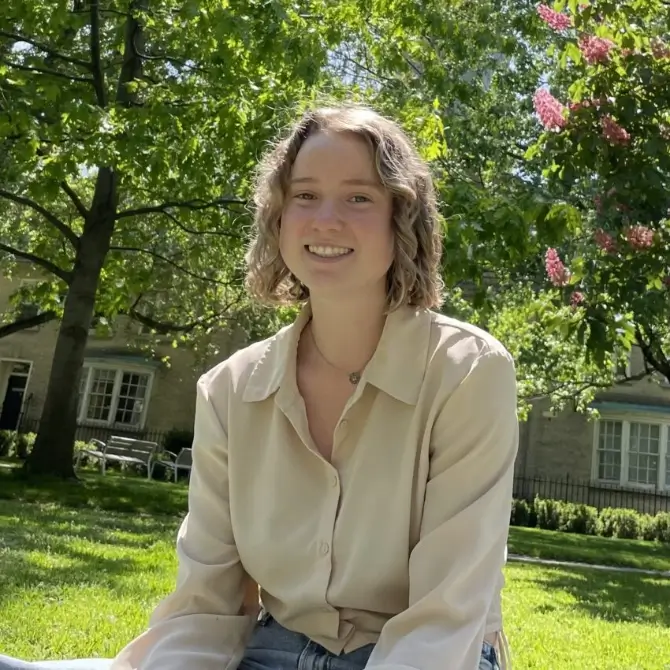 Amber McNeil
Global Development Studies
"I aim to understand the connection between sustainable food systems, small businesses, and economic growth within the context of Central America. I will begin by conducting a review of existing scholarly literature on this topic to inform my research. I will then travel to Turrialba, Costa Rica to cross-examine this literature with sustainability initiatives taking place at The Tropical Agricultural Research and Higher Education Center (CATIE)."
---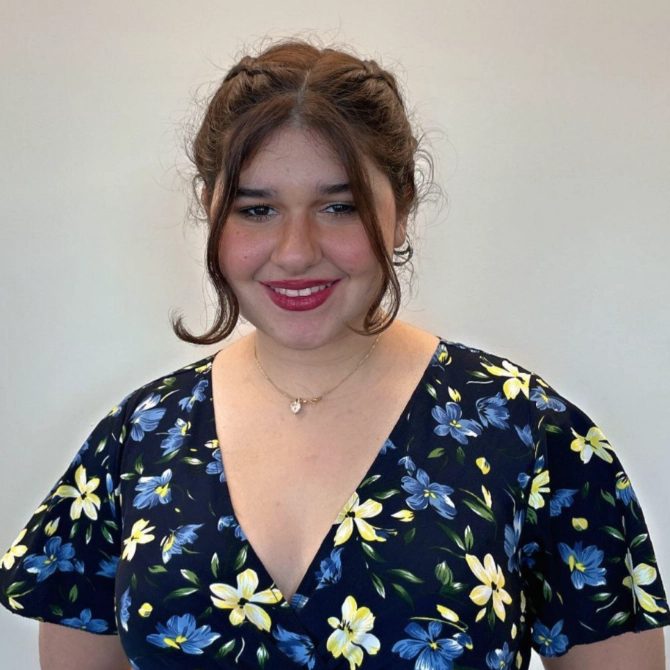 Ike Arzoumanian
Applied Science and Engineering
"My research is part of a larger effort to investigate how we can both build more housing and infrastructure inline with social and economic needs while reducing the GHG emissions from construction resource use inline with climate sustainability. I am helping to develop the foundational data to understand how we currently use construction resources to identify opportunities for improvement from the status quo. In the day-to-day, I study building construction drawings and complete material take-offs -quantifications to understand the purpose and impact of the materials used in buildings. My work is helping to build the most detailed public dataset in the world on how and for what purposes construction materials are consumed."
---
Heewon Kim
Chemistry
"Organic materials with their low cost and sustainable nature are promising candidates for lithium-ion batteries. The purpose of this research is to create a new class of materials that have both high conductivity and high capacity, where a conjugated backbone serves to increase the conductivity of the material without requiring an excess of conductive additives, and radical pendant groups serve to increase the capacity of the system."
---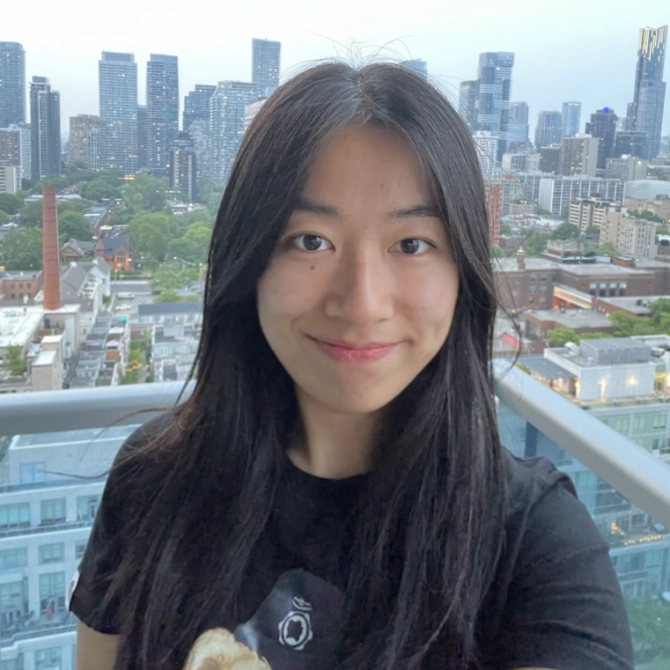 Kexin (Joyce) Qian
Chemical Engineering and Applied Chemistry
"The research aims to investigate the sustainable aviation production process, with specific focus on the use of zeolite H-ZSM-5 through the Alcohol-to-Jet Synthetic Paraffinic Kerosene pathway. Using the unique structure of zeolite, the project aims to examine its abilities and optimal reaction conditions to convert alcohol like ethanol and methanol to hydrocarbons (paraffins, olefins, and aromatics) that are able to be blended with conventional kerosene to reduce high demands and environment impacts of fossil fuels."
---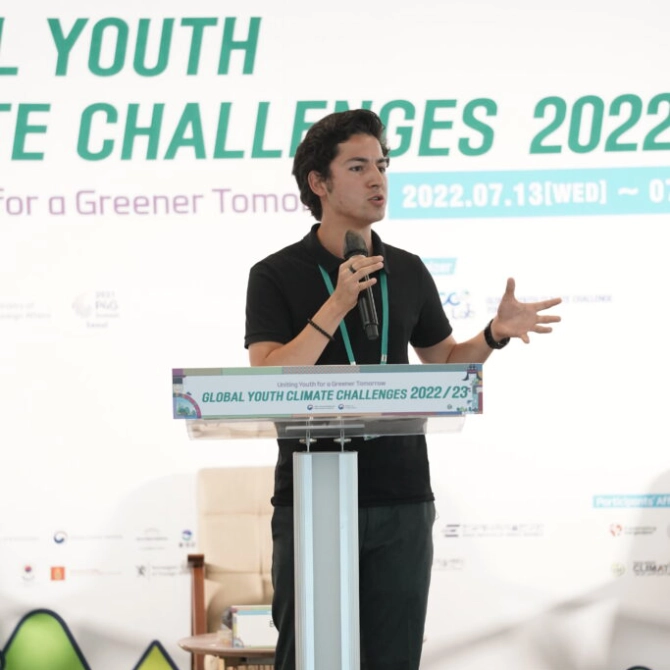 Diego Arreola Fernandez
School of the Environment
"This project will evaluate the agency of the Caribbean, Latin America, Southeast Asia, and Subsaharan Africa on the construction of the first-ever global Plastics Treaty, analyzing their influence and ability to shape outcomes, to ensure that such treaty properly takes into account the different socio-economic contexts of developing countries. Barbados, Nigeria, Mexico and Thailand will serve as case studies."
---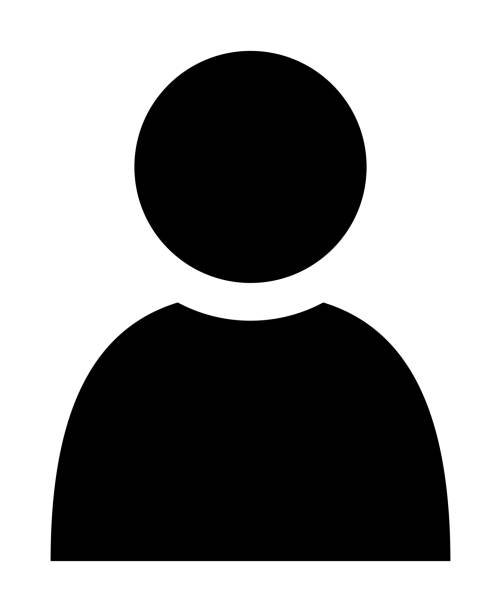 Charlotte Tombs
Sociology
Solar Photovoltaic (PV) technologies present significant financial and environmental benefits for residents and communities, however, there continue to be disparities in the adoption of PV technologies. This research will seek to understand the role of Community-Based Organizations (CBOs) in the implementation of PV technologies in order to determine how CBOs could improve access to solar technologies within communities. Identifying and assessing the role of CBOs in the process of PV implementation could provide insight into how disparities related to PV diffusion might be addressed in Canada.
---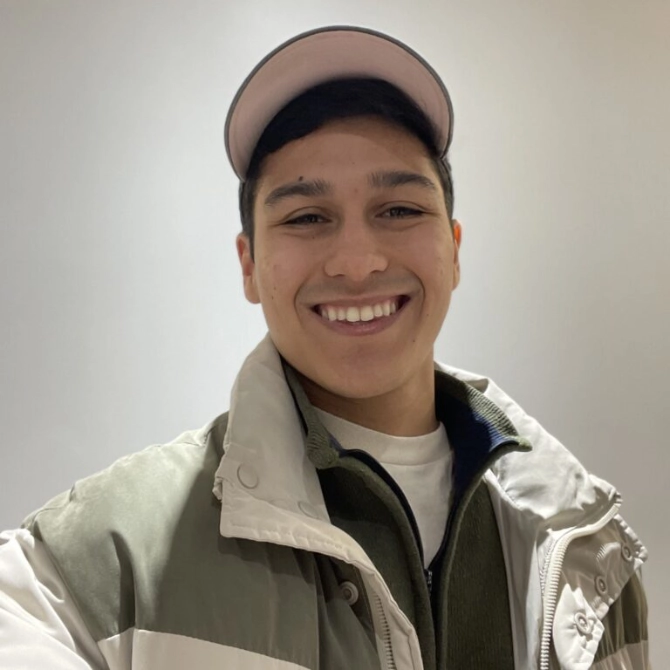 Sebastian Ibarra Mendez
Physics
"I am identifying, measuring, and analyzing atmospheric methane concentrations across Toronto using a mobile survey system, planning routes in an equitable manner over diverse neighborhoods. For this project, I ride a bicycle with the system attached around different areas and publish the data to a public website. This data will help identify methane emitters and allow the City of Toronto to focus its policies and efforts on methane emission reduction to ensure a net-zero future for all."
---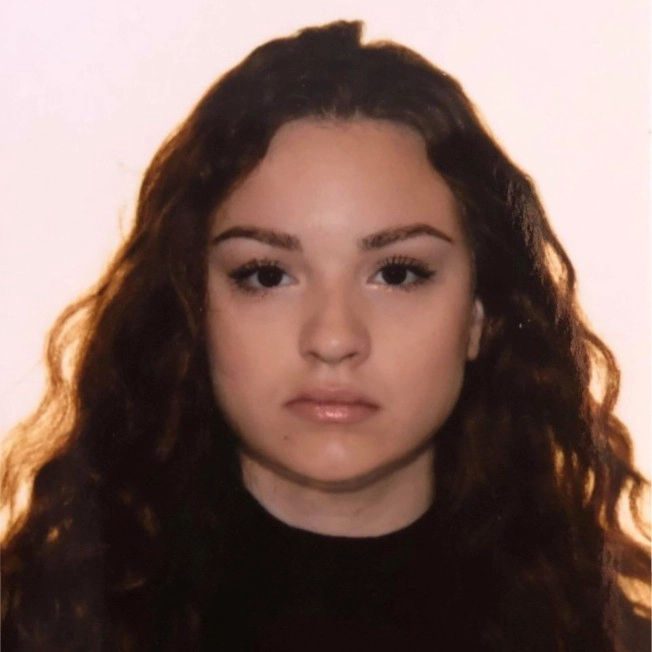 Tamara Altarac
School of the Environment
"Food waste and food security are intertwined, particularly in the context of climate action. Recognizing that a significant amount of campus food is discarded while students are food insecure, this research project will explore avenues for redistributing surplus food to address both environmental and social concerns. I'll investigate effective and equitable strategies to minimize food waste at the post-production stage and ensure accessible food security programs on campus."
---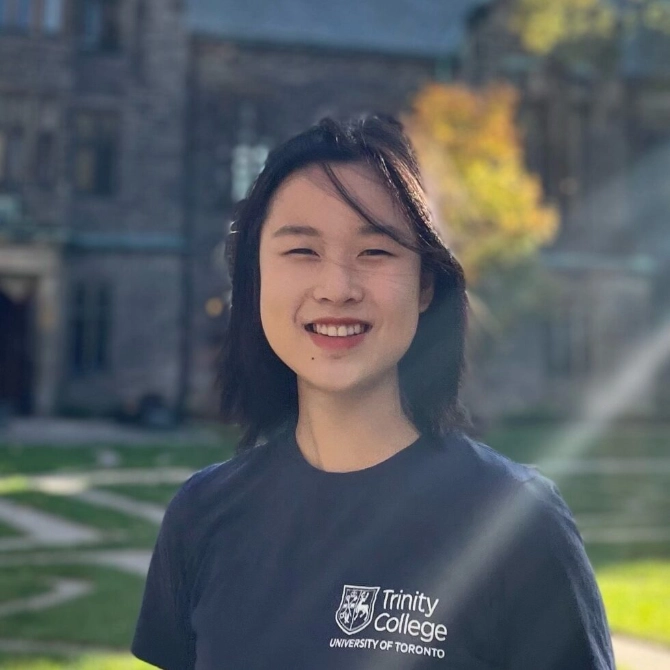 Xi (Joy) Wang
School of the Environment
"It's a shame that the Anishinaabe, profoundly connected to their land, suffer from environmental racism. Keen on environmental psychology, I know that hope drives pro-environmental actions, but what is the nature and level of hope the Anishinaabe have for preserving the health of their exploited traditional territories? As a Chinese international student situated on Anishinaabe lands, I also aim to learn more about my positionality through this process."
---