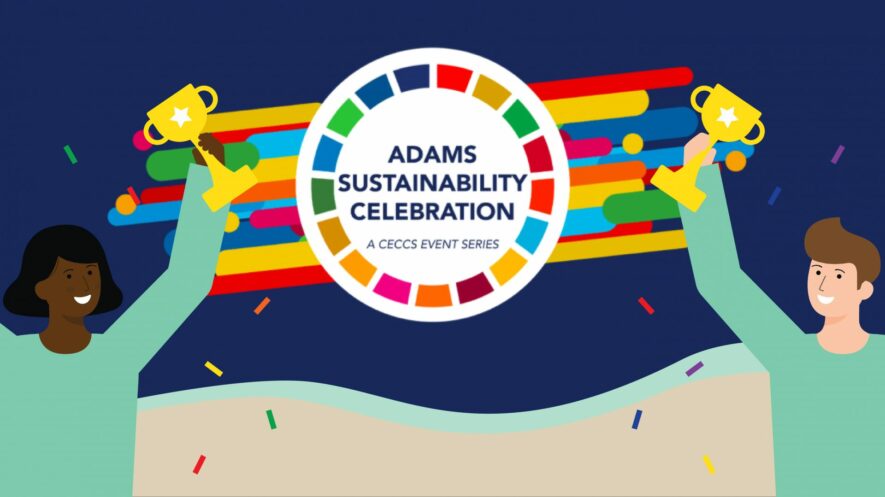 On Friday, March 3, Climate Positive Energy was pleased to attend the Adams Sustainability Celebration and engage with attendees at our own booth at the showcase. Hosted by the Committee on the Environment, Climate Change, and Sustainability (CECCS), the annual Adams Sustainability Celebration is a tribute to the growing community of sustainability-minded students, faculty, and staff at the University of Toronto (U of T). The purpose of this annual event series is to celebrate successes, inspire new activities, build relationships, and collaboratively deepen campus engagement around sustainability. This year's event was hosted at the historic Hart House venue.
University of Toronto President Meric Gertler commented on the importance of environmental sustainability for a healthy, prosperous future during his welcome remarks.
Following the President's remarks, six start-ups and research teams from across the tri-campus presented their pitches to a panel of judges at the Innovation Prize Pitch Competition. On the judging panel was Professor Fiona Miller, Dalla Lana School of Public Health Chair, and CPE Faculty Member. Her research focuses on health technology and innovation policy, and sustainability (environmental, social, economic) in health systems.
Meet the 2022-23 Innovation Prize Winners: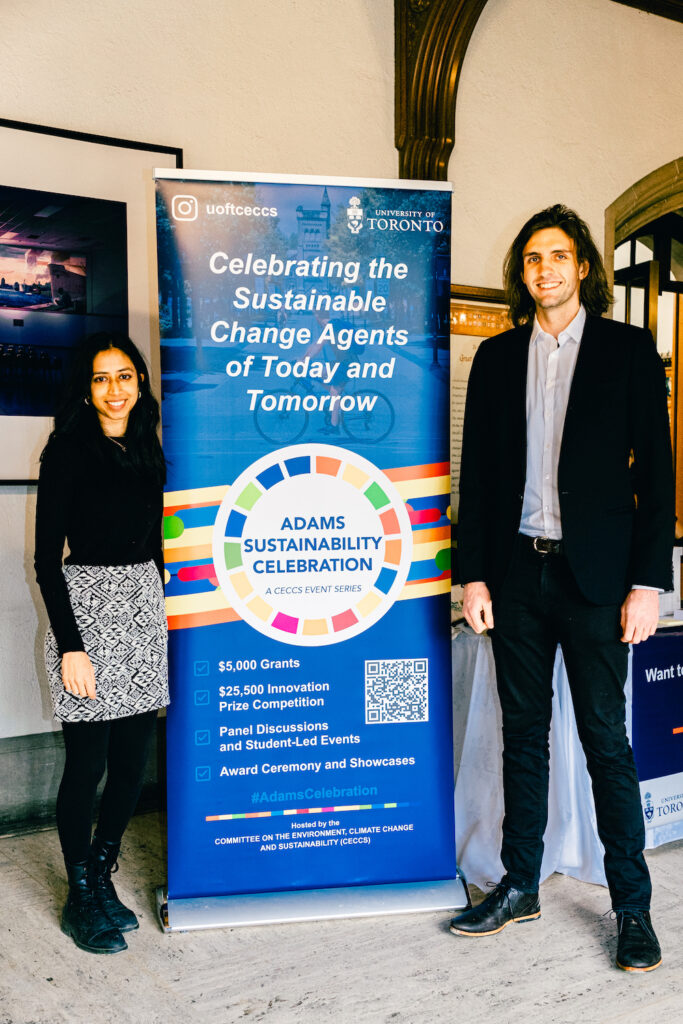 1st Place Winner – MissionE
Prize: $10,000
MissionE is a farmer-first SaaS platform recommending field-level optimal fertilizer applications for farmers. Not only does the platform help farmers save money on excess fertilizers, it also reduces nitrous oxide emissions while helping Canada stay on track with emissions targets.
2nd Place Winner – Negup Chufa
Prize: $7,500
Negup Chufa brings you indigenous superfoods directly from African smallholders using climate-smart and socially-just production. Their main products are gluten-free tigernut flour and oil from Ghana that fortify baked goods to aid digestion, lower blood sugar and improve cardiovascular health.
3rd Place Winner – Tuuli
Prize: $5,000
Tuuli is the first integrated platform for building material data discovery and management. Tuuli cuts the time it takes to select sustainable materials by 80%, empowering real estate developers, architects, and governments to fuel the booming green building market.
Thank you to all the Adams Sustainability Innovation Prize Competition organizers, participants, contestants, and judges!