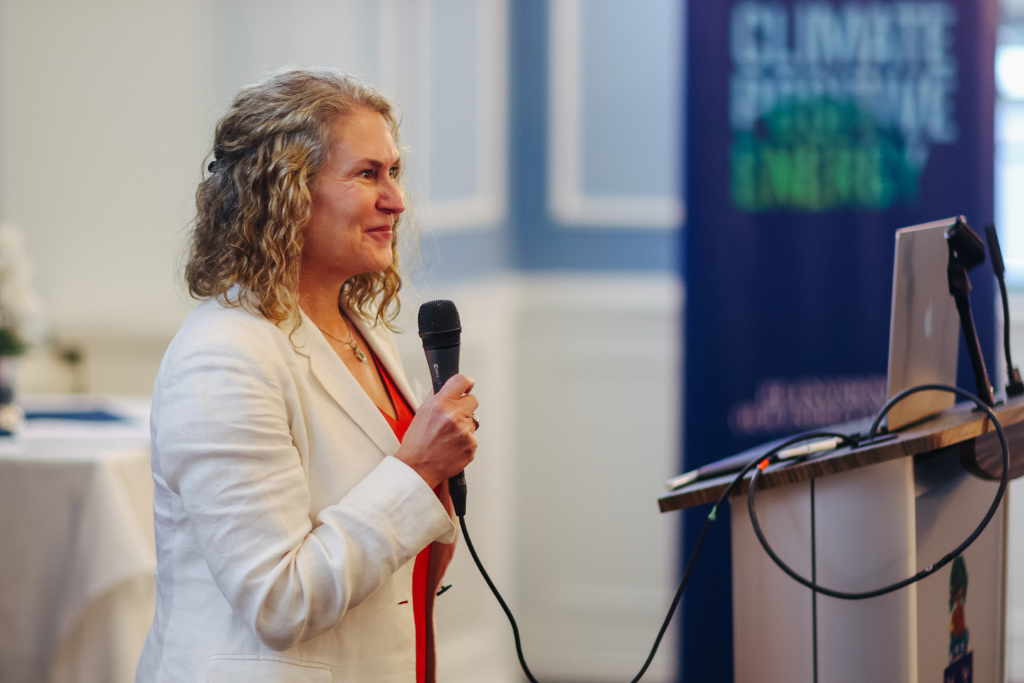 During CPE Research Day 2023, Susan McGeachie, Adjunct Professor, Graduate Studies, announced a new program designed to cover the general concepts of finance for the low carbon transition.
A collaborative initiative between Climate Positive Energy and Rotman School of Management, the Global Climate Finance Accelerator provides graduate students with multi-disciplinary learning related to climate financing, which plays a big role in the energy transition. Evidenced-based and action oriented, the Climate Finance Accelerator works with leading academic institutions alongside the finance, business, and public sectors to help advance the technical and economically feasible solutions required for the low carbon transition.
The Accelerator is an experiential learning program that provides students across business, social, scientific, technical, and policy disciplines with a practical grounding in the range of issues at stake in climate change, and the application of finance to address them. It will enable students to examine in a real-world setting how established practices, procedures, and tools from within the mainstream financial and corporate markets have been – and can be further – adapted to help investors and lenders finance the solutions required to transform our energy systems, ensure energy access and production is equitable, and help Canada become a global clean-energy model.
"By leveraging the expertise of finance, engineering, science, and policy through the Climate Positive Energy initiative, we strive to accelerate techno-economic analysis and creative financing solutions to advance scientifically aligned and technically viable climate projects to contribute to the development of tomorrow's leaders with the interdisciplinary skills required to transform to an equitable, net-zero economy," said Susan, who is Co-Founder and Managing Partner of the Accelerator.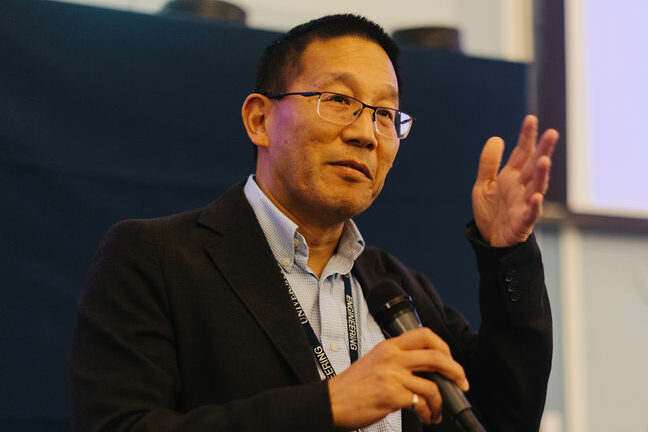 "Our graduates need to know about economics, business development and entrepreneurship, just as much as they need to know science and mathematics," added Dean Yip. "It's this kind of multidisciplinary, experiential education that makes us stand out among our peers around the world, and it wouldn't happen without the rich collaborations between different Faculties and institutes across U of T. This new Climate Finance Accelerator is [a] great example."
Rod Lohin, Executive Director of the Michael Lee-Chin Family Institute for Corporate Citizenship at the Rotman School of Management, provided remarks where he highlighted the importance of multi-disciplinary training and its impact on the new economy. The course that is being currently offered and supported by Rotman is to attract students from various disciplines including arts and sciences, engineering, and policy to collaborate and take leadership in the energy transition.
To learn more and to know the classes being offered as part of the accelerator this fall semester, visit: cpe.utoronto.ca/climate-finance-accelerator