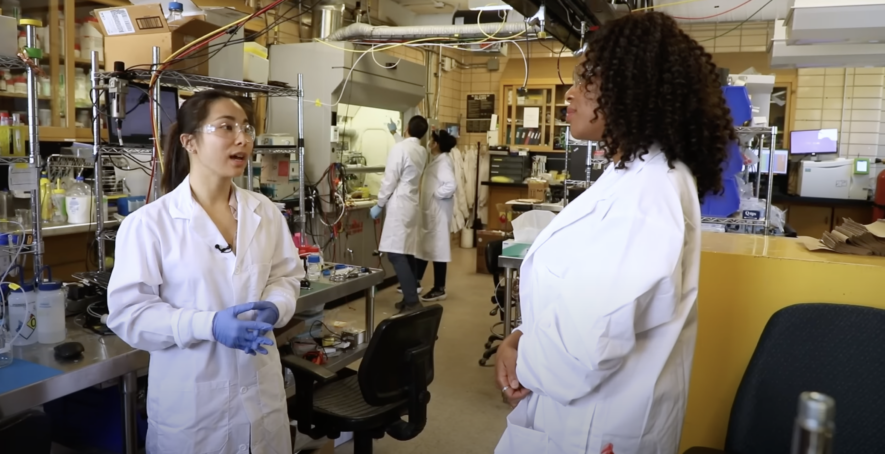 Today and every day, Climate Positive Energy is pleased to recognize and advocate for gender equality and women's empowerment in all aspects of society.
International Women's Day is a global day dedicated to celebrating the social, economic, cultural, and political achievements of women – and to reflect on the challenges and work that lie ahead.
Climate change and International Women's Day are closely interconnected, as climate change disproportionately affects women and girls, particularly those living in poverty and marginalized communities (Source: Global Affairs Canada). Women and girls are often the most vulnerable to the impacts of climate change due to social, economic, and cultural factors, which limit their access to resources, education, and decision-making power.
Recognizing the intersections between social justice, climate, and clean energy solutions, CPE continues to promote engagement of women in science, technology, engineering and math (STEM) fields – including the makeup of our own team and researchers. We are pleased to share that 50% of our core operations team consists of women, as well as 50% of our Board of Directors. Out of the 31 graduate and post-doctoral fellows funded by CPE in 2022, 13 identified as women.
"A truly sustainable future involves meaningful connections with and participation from all members of a community, including women and girls," said Shatha Qaqish-Clavering, Director of Operations and Strategy at CPE. "International Women's Day highlights the need for greater participation and leadership of women in climate decision-making at all levels."
One way for women to get involved is to share their knowledge and experience with each other. Shatha is participating as a Climate Mentor in the City of Toronto's Women4Climate program, which supports emerging women leaders in accelerating climate action.
Developing equitable and just policies that serve local and global communities, including women's interests and groups, is one of the core pillars of CPE, and we offer year-round programs and funding opportunities to support this activity: CPE offers targeted funding to those in marginalized groups, including those who self-identify as women, for organizing networking and social events. Equity, diversity, and inclusion are encouraged at all levels of CPE engagement, from surveys in every grant application, to expert-led trainings exclusively for our student researchers.
If you have ideas on how we can further our commitment and impact when it comes to gender-responsive climate action, or want to learn more about our programs, please connect with us at info@cpe.utoronto.ca.
Explore what's happening across U of T campuses on International Women's Day.